What can you do with Former C.C?
The end forming Former C.C machine with 6-8-10 steps is made to perform any kind of end forming operations on short length tubes.
DOUBLE HEAD END FORMING MACHINE ON SHORT TUBES
Having 6, 8 or 10 clamps available for tube holding allows several operations to be carried out simultaneously.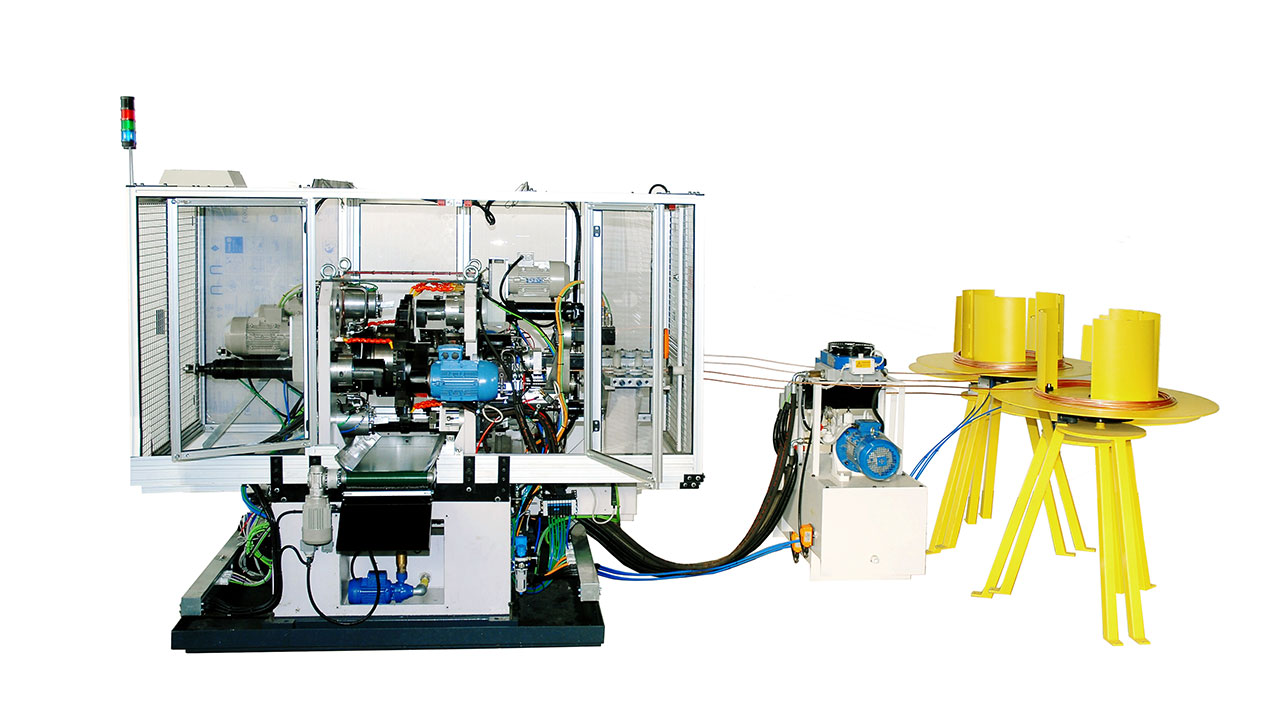 Which operations can you perform with a Former C.C.?
With a Former C.C. up to 8 operations can be performed on one tube:
Deformation
Cutting
Rolling
The cycle time depends on the longest operation duration, exponentially increasing the machine index. This ensures cycle time repeatability and respects the required tolerances.